Add Review
Subscribe
Nominate
Submit Media
RSS
Our game is now available on Steam with new Remastered update!!!
http://store.steampowered.com/app/727340/Stitched/
Our game is also available on itch.io, check us out here:
https://fluffexstudios.itch.io/stitched
Description:
Stitched strings together the thrilling story of Catherine Stockholmes, an otherwise ordinary girl. The story begins with Catherine waking up in an eerie doll factory. With a great desire to escape, Catherine is forced to venture through the factory. But little does she know that terrible fates always befall the curious ones. Will Catherine muster enough courage to needle her way out of the factory? Or will she fall into shear despair and perish?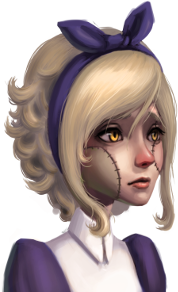 Catherine Stockholmes:
An 18 year old girl with a sweet and honest personality. She was diagnosed with a serious heart condition at a young age. Her symptom will worsen whenever she is frightened. This can potentially lead to her passing out or worse, death.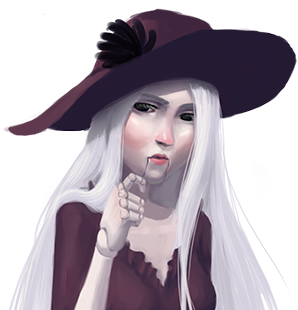 Doll:
A mysterious doll that displays a calm and stoic expression. She seems to know more about the incident that occurred in the doll factory than she lets on.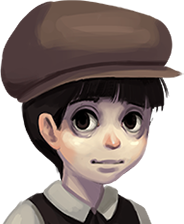 Boy:
A strange but simple boy who is constantly searching for his missing parents. He seems to be seeking for more than just his parents...

Compelling story:
- Drives gameplay and exploration.
Unsettling atmosphere:
- Feel the suspense of not knowing what lies behind each door.
Meticulously detailed, hand drawn cut scenes:
- Original art brings scenes to life.
Thoroughly developed characters:
- Make decisions based on character actions and motives.
Heart-stopping chase sequences:
- Tread carefully.
A variety of engaging puzzles:
- Solve puzzles in order to progress as well as unlock secrets.
If you like what you see, check us out on:
Steam
Facebook
Twitter
Youtube
IndieDB
Trailers:
Latest Blog
Production

Commercial

RPG Maker VX Ace
05/03/2017 06:50 AM
05/16/2019 05:48 PM
10/30/2017
21843
18
0