Add Review
Subscribe
Nominate
Submit Media
RSS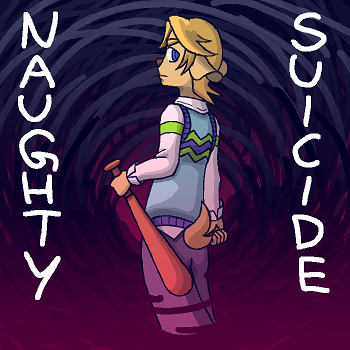 Naughty suicide was eventually released and had it's name changed to Demonpact: Clarice.
This page is still up for the purpose of preservation.
Please check it out here:
https://goiabamx.itch.io/demonpactclarice
INSPIRED BY:
- Lisa: The Painful;
- Off;
- Space Funeral;
- No More Heroes;
- My own experience with life.
I've developed this crap for months, please go and play it, thanks.
For now, I'm leaving the Itch link to download the game, I didn't find a way to submit the files here because I am dumb.
Latest Blog
No blog entries have been posted yet.
Completed

RPG Maker VX Ace
04/18/2019 03:00 PM
07/10/2020 11:28 PM
07/10/2020
5775
3
43