Add Review
Subscribe
Nominate
Submit Media
RSS
Paradise Delta is an adult humor retro RPG that hearkens back to that awkward period of emergent technology between the SNES and Playstation era.
A throwback to a simpler time with modern conveniences like onscreen enemies, saving anywhere, crafting, and deep customization.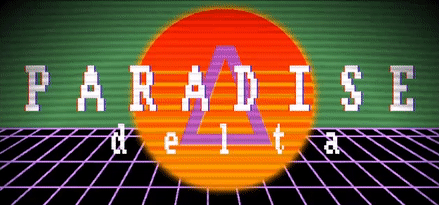 Paradise Delta tells the story of a company called Eneden and its attempts to build an entertainment and vacation paradise in the unique dimension of Enetoria.
Years after Eneden runs out of money and the project is shut down, many people still find themselves trapped in what was once a utopia.
Our heroes are largely resigned to their new way of life and making due.
What can shake up these slackers and remind them of what's at stake?
Sometimes saving the world needs to wait a few decades.
Latest Blog
Production

RPG Maker MV
07/12/2020 05:46 AM
08/19/2022 08:05 PM
N/A
16841
7
64