Add Review
Subscribe
Nominate
Submit Media
RSS
Here we are, I've been working on this game for one year, now. I think it's the right time to show something I made these last months! :D
5th ERA
is a techno-fantasy RPG inspired by the classics of the 16bit age. Explore the orbital colony of
Helgon
in the far-off future, and find the truth behind the deadly
Brightlings
and the
white portals
!

A plot rife with intrigue, twists, and high adventure, told over 10 chapters.
The Prologue and Chapter 1 are both available in the demo.

A cast of
9 characters
you'll get to know and customize for battle. The demo focuses on two playable characters, Redian and Cecilia, the protagonists of the game's Chapter 1.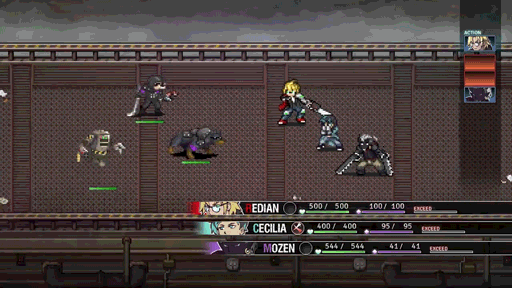 A simple, engaging
turn-based combat system
inspired by the classics of the JRPG genre. Overcome your enemies by mixing attacks, magic spells, skills and status effects.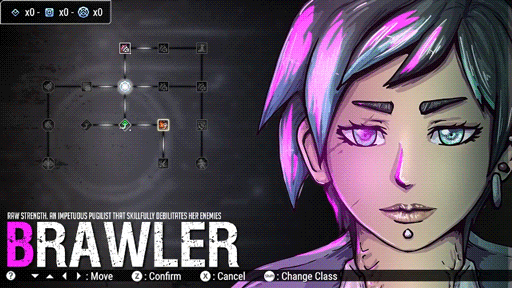 2 Classes
for each character, allowing for experimentation in party roles and team composition. Find the combination that suits your playstyle best!
Try out unique configurations for the characters'
Weapons
, and customize them with
Drives
.
A city you can explore at
4 different times of the day: morning, afternoon, evening, and night.
Travel by day for a more relaxed experience, or walk the streets at night if you feel like you're looking for trouble. Complete the
Challenges
and the
Events
on the Helgon Map to obtain new quests, items, and many more bonuses.

A demo of the first chapter is getting released in 2022!
Follow this page to remain up to date on the development of 5th ERA. I'll try to keep this page always updated with the content I'm making for the game! I hope you'll enjoy the demo when it's ready.
Latest Blog
Production

Commercial

RPG Maker MZ
02/17/2022 05:42 PM
11/09/2023 06:27 PM
N/A
20635
32
207
Tags