Add Review
Subscribe
Nominate
Submit Media
RSS
Reincarnations
is a classic turn-based RPG, with new features such as an innovative battle system, along with a compelling story.
Reincarnations
tells the story of the Holders of Heart, who hold the destiny of the World of Era. They reincarnate periodically to accomplish their mission and fate. Their story spans on 3 eras, and is 6500 years long.
~ Modern Era - a barren world, where humanity struggles to survive
On a desert planet where water is the most precious resource, the geologist Eus and his team are looking for water sources under a mountain, and accidentally discover a network of ancient ruins. During their exploration, Eus picks up a old notebook, and seems to be the only one being able to read what is inside "Kyrel's Notebook".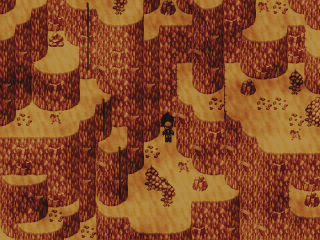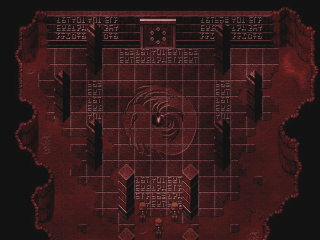 ~ Oceans Era - a water world of exciting adventure and opportunities
2200 years earlier, on the same planet covered by oceans, a guild of thieves are after Nelis, a young girl with amnesia and mysterious powers. She is saved by a rival guild, and she meets Kyrel, a mercenary without morale values. Nelis is sure that Kyrel is one of the "key of her lost memories" she is looking for, and decides to follow him... Little does Kyrel know that this meeting will unravel secrets from a forgotten past.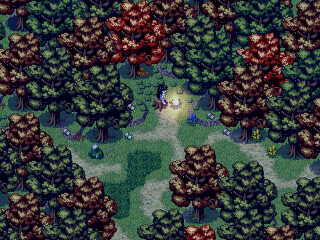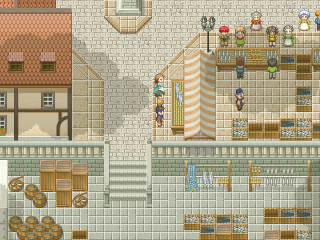 As Eus explores the ancient ruins, discover with him the contents of Kyrel's notebook, and unravel a long forgotten story of the past.
* 3 to 5h of gameplay
* Custom Battle System, featuring new magic mechanics, alternative sp gauge, character-based ability, chains attacks, terrain influence, animations
* Quest system
* Forging/Slotting system
* Bestiary
* New random encounter system
* Skill tree
* ... More and more.
* French project translated into English by a non-native speaker, expect to find some spelling errors
* Many thanks to those who helped me in making this game
* Try the 3-5h long demo!
Latest Blog