Add Review
Subscribe
Nominate
Submit Media
RSS
YOU DO NOT NEED TO HAVE PLAYED ZENDIR 1 TO BE ABLE TO UNDERSTAND ZENDIR 2

Five years after the defeat of Count Hudu, Zane and Zaphilia are set to marry. However, mid-ceremony, a demon interrupts and everyone is forced to escape. In the confusion, Zane is taken away by the demon. Despite the help of Anya, Dalnaycus and Dorian, Zaphilia is unable to defeat it and is also forced to run away. Just as she begins to leave the city, the Seer's Servant appears to give her the following message from the Seer:
"It was dark. It was hot. The gate stood right in
front, but without the four, it couldn't be opened.
The scorching heat guides you. The light is in the
path. You have the wisdom to find this place."
Just who is the Seer, and how does he know about Zaphilia's plight?
Upon reaching the Volcano that the group think the Seer was talking about, the demon returns and transports a defenseless Zaphilia into the past.
Is all hope lost, or is there a way to save Zendir's future without completely unraveling the fabric of time...?
Zendir is a world of monsters and magic. The decisions that Zaphilia makes in the past may well affect the future, especially in terms of quests brand-new to Zendir: Grey Quests. In Grey Quests, there is no right or wrong answer to the mission, but one decision chosen may make someone happy and someone else unhappy. The results may also affect other quests. Dare you find out?
Also brand-new to Zendir 2 (whilst not included in the demo) are hidden bosses. Hidden bosses are locked away behind doors and devious puzzles, for good reason. They may oliberate an unprepared party, but do you think the rewards outweigh the risks? Why not find out?
And finally, to spice the story up, there are quest-relevant mini-games.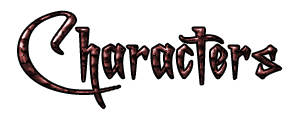 ZAPHILIA:
The determined, thick-skulled main character. She doesn't let anything get in her way - or Zane's. Rather than see an entire city burn, she'd probably see a few suffer, but the circumstances behind her choices may change. But for the better or worse...?
ZANE:
Having been Zaphilia's lover since childhood, he's finally summed up the courage to ask to marry Zaphilia. Predictably, he doesn't manage to do so due to a mid-ceremony interruption, but he'll wait until the end of time to be reunited with the one he loves.
ANYA:
Probably the only person in the group to speak sense, Anya's often setting things right. Now coming up to her teenage years, Anya's maturity has developed quickly - and it shows. She can now hold her own in a battle, and would rather see the world freed than destroyed.
DALNAYCUS:
His love for jokes hasn't faded since the first game, but with Dorian around, he's often forced into either taking them back or modifying them into versions that would embarrass his friends. Of course, much of his speech is in jest and shouldn't be taken seriously - he fights as well as he speaks.
DORIAN:
Like Anya to Zaphilia, he is Dalnaycus' counterpart, knocking sense into him where required. Within the five years since defeating Count Hudu, he's grown far braver than he thought possible, and now loves throwing axes around. Well, not really, but he's still got a sturdy defense.
RIDORE:
A character new into Zendir 2, Ridore's intentions in helping Zaphilia are unknown, but it appears that she merely wants to help those who cannot help herself. Could her past have anything to do with it - or even Zothros, the person she was speaking to just before she met Zaphilia?
LUCIEN:
An arrogant, hard-headed but yellow-haired man, Lucien is the epitome of who would most likely be expelled from the Magic Academy. His aversion to all things nice turns many away from him, as does his attitude. His skill with magic is blinding though, being one of the best magicians around.
ZOTHROS:
A man shrouded in mystery, his hair is oiled and sleek, much like what's been revealed of his personality in the short exposure he's had in the demo. He evidently loves blackmailing others, but does he have a specific motivation for doing so?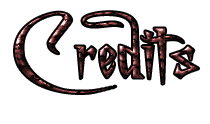 STORY
HotfireLegend

MAPS
HotfireLegend

SPECIAL THANKS
Dezz
Joejoe
Niko
Ice Bane
Ken Vongola
Chrome

MUSIC
Gyrowolf
Aaron Krogh
Adrian Von Ziegler
RyanA
Kevin Macleod
James Wheldon
KBM
Sonorus D.
Kairi Sawler

CHARACTER ART
Jalen
Icedragon
Pentagonbuddy
Makapri
Lunarea
OokiePanda

SCRIPTS
Zerbu
Yanfly
Jet
Casper667
Grimimi
Neonblack
Fomar
Vlue
Atelier
DaP3
Shaz
Prexus

Latest Blog
Completed

RPG Maker VX Ace
01/11/2013 12:11 AM
05/05/2021 01:05 AM
08/22/2013
61133
21
1472