Add Review
Subscribe
Nominate
Submit Media
RSS

New details! 18/07/2014
Game is under production.
New team member.
New systems.
New storyline.

More details soon.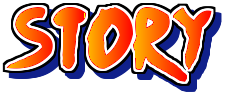 Naruto Uzumaki, a hyperactive and knuckle-headed ninja, lives in Konohagakure, the Hidden Leaf village. Moments prior to his birth, a huge demon known as the Kyuubi, the Nine-tailed Fox, attacked Konohagakure and wreaked havoc. In order to put an end to the Kyuubi's rampage, the leader of the village, the 4th Hokage, sacrificed his life and sealed the monstrous beast inside the newborn Naruto.
Shunned because of the presence of the Kyuubi inside him, Naruto struggles to find his place in the village. He strives to become the Hokage of Konohagakure, and he meets many friends and foes along the way.


- You play as Naruto and other characters
-- Your will be allowed to change party member depend on the story, also you can change them in battle.
- Dungeons to train
- Quests to level up more faster.
- Jump System
- A very fun game to play, with many hours of unique gameplay.
- Game has cut scenes and epic battles, and movies from the anime!
- Awesome music. ( Anime Sound track + Character Sound. )
- Based on the anime.
- Puzzles.


Currently we need
1-Quest Maker
2-Event Maker (Every Month)
3-GamePlay Maker
4-animated battles maker
5-mapper
for more information visit the website of the game here
http://narutogamepro...itments-f5.html


v1.5
Check the new npc in the Drink bar to get reward
New Class and Skills (Check the npc in Drink bar to update your skills and class)
New Quests
New Systems
-Craft System
-Gacha System (Not Completed yet, so don't use it)
New Mini Games
New Story Line(Still not completed)
New Skills
New Items


Will be written in the end of the game.

http://narutorpg1.webs.com/
Latest Blog
report bugs or glitch here