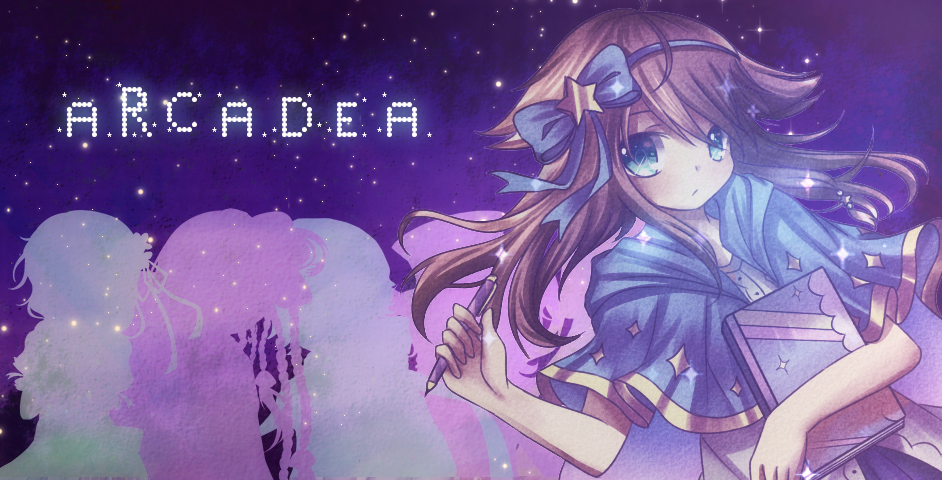 Add Review
Subscribe
Nominate
Submit Media
RSS
In the world of Arcadea, people can accomplish their dreams. How? Through video games of course! Everybody who lives in Arcadea has a special arcade machine they can visit in their dreams that lets them fulfill their strongest wishes. Whether it's to go on an adventure, or make friends, or fall in love, or solve a mystery, or completely start a new life, there's a game made just for them...

By playing these arcade machines, you can find out a lot about a person...their aspirations and their goals for example. Oh and also their regrets, their insecurities, and their biggest mistakes. Huh...video games can't be that deep right? Must be a bug or something.

Speaking of which, how do you even get to this world in the first place?
The game follows Maisie, a new arrival to Arcadea. She's not very interested in all this gaming stuff; her only goal is to find an important person. But along the way, she can't help but be roped into other people's problems. She also can't help that the arcade machines seem to glitch around her. Alot.
Click here for the Development Blog
Latest Blog
Production

RPG Maker VX Ace
04/12/2017 02:28 PM
06/22/2022 04:47 PM
04/08/2024
133400
177
1704