STITCHED DEVELOPMENT RETROSPECTIVE
The 3 years journey of game development for Stitched
Hello all,
Just thought that I would share a bit about my game development experience in these past 3 years of the game
Stitched
to those that are willing to listen. Hopefully someone finds this interesting or helpful.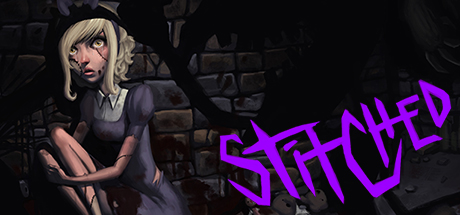 3 years ago, I had an ambitious goal to make one of my stories come to life (A game about a girl trapped in a doll factory). As a programmer, making a video game had always been a dream of mine and I thought what better time to make a game than now? I knew from the beginning it was going to be a difficult journey, so I researched all I could at first before fully committing to the project. Even with all the research, there were numerous factors I did not foresee and things I wish I had taken into account.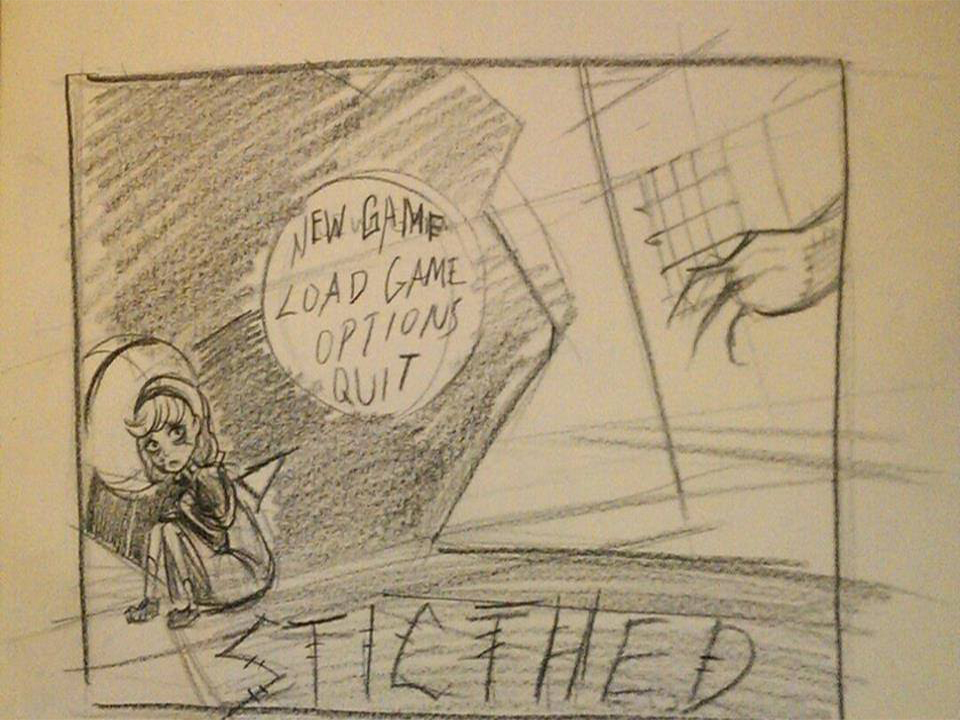 Sketch of Stitched early title page design
After finishing the basic framework and refining the game mechanics, I gathered several talented friends and pitched them my idea. Despite the small budget, we had to work with, everyone was on board. Development was progressing and I started seeing my dreams become reality. Unfortunately, my team members begin to lose interest as time progresses. This was when I learned the importance of team morale and the difficulty of commitment. There was a period of time when I was the only person working on the project, and had wanted to quit several times myself. But then, I realized I have too much attachment to my project so I continued to persevere and it was well worth it. Eventually, developing the game became an enjoyable experience rather than a struggle. The whole process opened my eyes It broadened my experience in not only coding and debugging, but also art, sound design, and how to effectively convey mood through the environment. I became more independent, having to take on multiple roles because the team spirit we had was just not there anymore.

Stitched game development progression of the same map
I did not have a concrete road to follow, but I knew that if I wanted to see this project through to the end, I had to get my team back on board. Team management and sustaining everyone's motivation took a lot more out of me than I expected, but the hard work paid off. I eventually managed to finish a "skeleton" version of the game and rekindled the spirit of the core members on the team. With everyone back together, we established a clearer direction to the game and it really helped align everyone's vision. As we progressed, I realized how limited our resources really were. Our team was too small, and we really needed more experts in different fields. This was when I learned another valuable lesson in game development. Sometimes, reaching out for help and being willing to pay for quality work can go a long way. I started to pay for quality work from several different artists and the impact it had was beyond my expectations. After seeing how much the art affected the whole game, I became more willing to save a little more of my paycheck to invest in the game.
There were rough patches along the road, but we managed to sew most of the game together and I'm very proud to complete the project!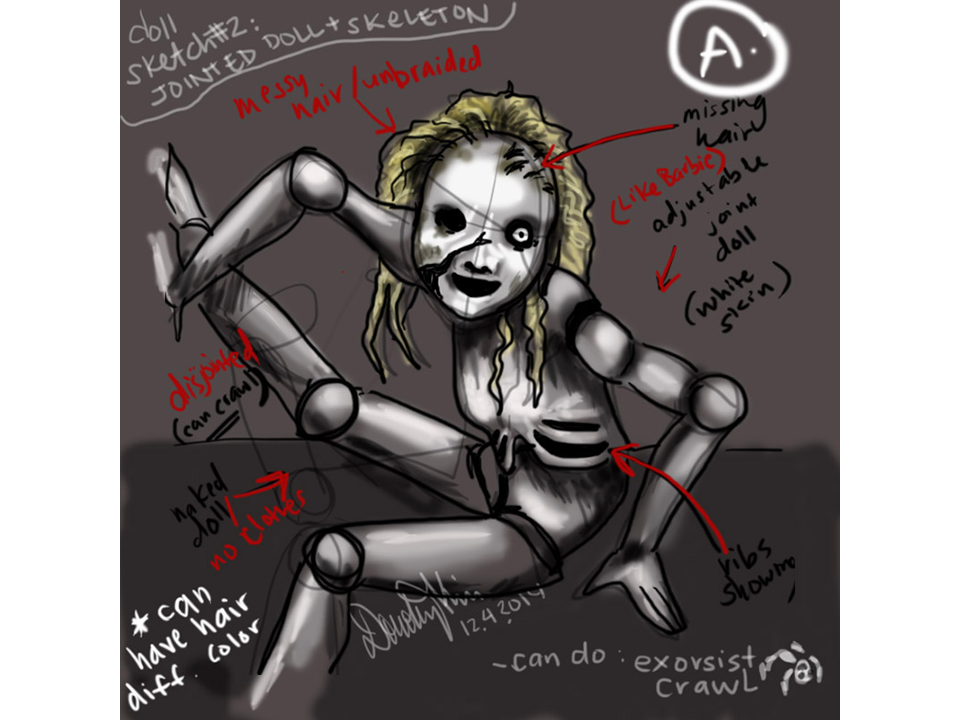 Doll concept art
Reflecting back on the experience, I really wish I spent more time finding the right motivation for each individual on the team to continue with the project early on. This was a critical mistake and it set us back more than I'm willing to admit. I also wish I spent more time figuring out the best quality of each team member and better utilized their talents from the beginning. Due to my lack of experience in game development, I spent a lot of time focusing on improving my knowledge, but neglected the team in the process. Even so, I'm very content with the state that the game is at today and I couldn't have done it without the hard work and perseverance of my team. A word of advice to anyone attempting to create an indie game with a small group: Be a team, be willing to spend on quality, and be patient.
Whether the game is successful or not, the work we have done so far has definitely been worth the effort. Seeing an idea come to life is one of the most satisfying rewards. I'm uncertain where the game will go from here, but I am excited to take the next step to really getting our game out there.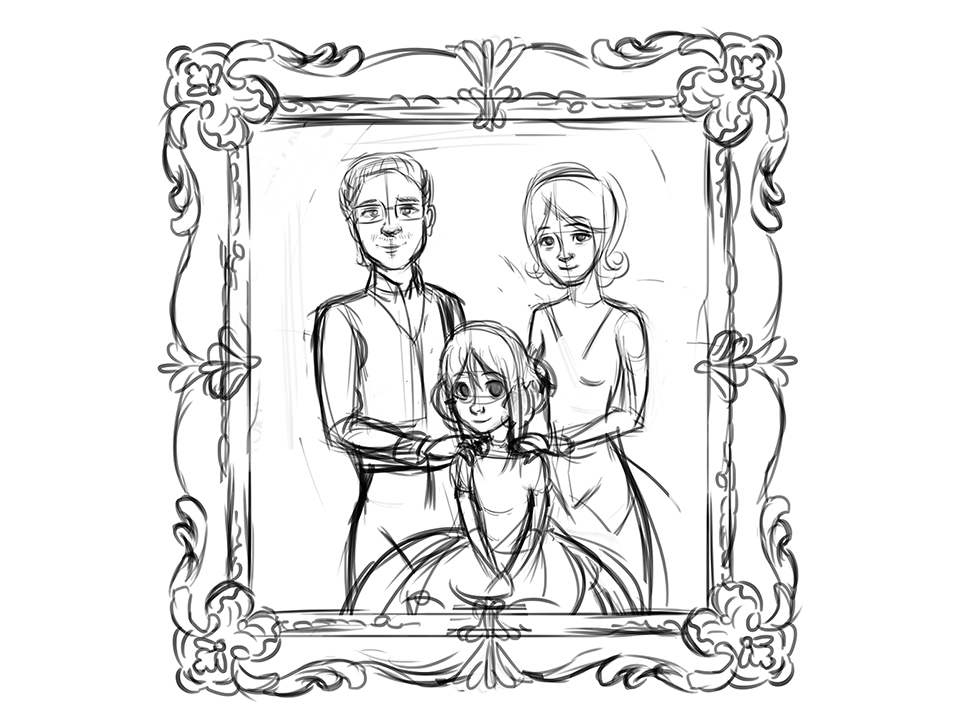 Sketch of Catherine and her family
Finally, I leave you all with a list of Dos and Don'ts that I learned from my experience. Hopefully it can help someone.
Do:
Use an existing game engine, it will save a lot of time.
Research up on games with the same genre and study them to get ideas.
Write up a story/gameplay script and go over it with your team to compromise on a vision before jumping into development.
Hold multiple sessions with the team in gathering feedback, ideas and criticisms.
Have a test run of the game often to find bugs and glitches.
When fixing problems, always strive to fix it fully, never give up on a problem just because it is difficult.
Always think of the players and how much fun they will have playing the game. Having a good GUI is very important.
Be willing to spend a bit of money if you can for quality work. The impact is surprising.
Invest time in fueling the team spirit. Your team is everything.
Don't:
Throw away artworks that artists draw for you, be resourceful.
Depend too much on others to help you all the time, you will be on your own sometimes.
Give up on your team members, each have quality talents that need to be utilized correctly.
Give up on yourself, quality work requires perseverance.
Rush the game and release an unfinished product. It is better to take it slow and deliver something with more quality.
-----
For those interested, check out our game on
Steam
or
itch.io
Posts
lianderson
262
Even though I primarily run solo, this was an interesting look into teams. Glad your game got finished in the end.