Add Review
Subscribe
Nominate
Submit Media
RSS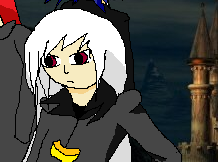 Douglas Blaak:
The main protagonist, 22 year old Douglas Blaak joined Greyland at a young age to help end the suffering of his people. After the horrorfying event that took place in Rumille, he set out with his wife Aira to stop the people responsible.
Weapons: Shortswords, Longswords, Claymores.
Magic: Douglas has access to Status Magic, which can lower different stats of his enemies. He also has access to Dark Magic.

Aira (Sunos) Blaak:
Wife of Douglas, Aira was caught in the crossfire in Rumille until Douglas helped to save her. She is considered a protegee of Light Magic.
Weapons: Staves, Wands
Magic: Aira can use healing magic to restore health and stats. She can also use Light Magic.
Other Characters:
Kyla Willer*

Claus Rattus*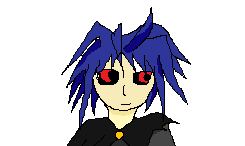 Poliestar Gurus:
A mysterious man who aided in the destuction of Rumille. He is apperently a Venesus, but little is known of his backstory or motives.
Weapons: Sickles
*Bios will be written as they are introduced in the game.