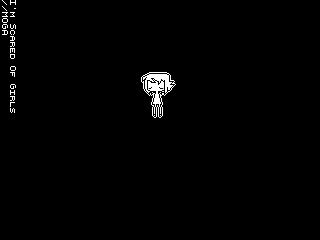 Add Review
Subscribe
Nominate
Submit Media
RSS
Explore the depths of death, gender, and unhappy places in this surreal action game!

Download the FINAL VERSION for the version with the ending, and combat fixes. The CONTEST VERSION is the original version.

Made for the 2011 RMN Summer Games, appreciatively accepted into the competition despite initial entry difficulties, and won.

This will probably be very hokey, but even if only one person downloaded ISOG- I'd feel like it was in order.
I'd like to thank all the many people that have downloaded the game, and continue downloading it.
Also, I'd want to thank the people and/or person who is responsible for featuring games, because it was a good feeling having ISOG on the RMN front page.



Latest Blog
Completed

RPG Tsukuru 2003
09/01/2011 01:30 AM
07/29/2022 12:59 PM
09/03/2011
328866
64
15861
Tags