Add Review
Subscribe
Nominate
Submit Media
RSS
"It's a sobering thought, isn't it? To be able to look out your window and see the end of the world."

The world is on the verge of being consumed by the Fog, an ever-growing mist that corrupts and destroys all life within it. Unable to reach the source, humanity has no way to stop the Fog's growth. The destruction of the world is inevitable; humanity is at the end of its time.

In Asala, one of the few remaining settlements outside the Fog, two friends are on the verge of completing their training to become knights sworn to help weather the coming disaster: the cynical Aeyr Wilder and the kindhearted Mia Alacruz. However, catastrophic events soon destroy the very foundations of their lives, and they are forced to make the choice between their precious friendship and following the path they each believe is right. Their faith in their beliefs, and in each other, will be pushed to the limit as they decide what to save and what to sacrifice as the world collapses around them.

"There is no stopping the coming apocalypse. The only question remaining is: can humanity endure it?"


Prayer of the Faithless integrates elements of classic survival-horror games into its turn-based battle system. There are no readily accessible healing abilities, so your survival depends on managing a limited supply of restorative items you find or purchase. In addition, your equipped weapons and armor will drastically affect your performance by raising some stats, penalizing others, and changing your available abilities.

To reward a playstyle of controlled aggression rather than raw power and high levels, the battle system in Prayer of the Faithless turns a number of RPG conventions on their heads: You have three actions per turn, and you can spend them however you wish during battle. Plus, allies and enemies cannot guard, but must maintain their Stamina pools to block incoming damage. You must damage the enemy's Stamina to be able to hurt them, but be careful: overusing powerful abilities will leave allies wide open to attack!

Each ally's personality traits affect their combat prowess and abilities. As the story goes on and the stakes are raised, these traits will develop (and degrade!) along with the character's mental state. You will get to truly understand how each character thinks and feels through conversations and battle performance, and see how the state of the world affects their morale and beliefs.
Latest Blog
I've never exactly kept it a secret that Prayer of the Faithless was set just before the inevitable end of the world. Because of that, I knew that handling the multiple ways the story can conclude was going to be an uphill battle from the very beginning. After all, how else can you end a story with such a definitive finale already ingrained into its core premise? Last week, when I released chapter 4 to testers and began polishing the endgame, I found myself thinking about this a lot more.
Fair warning: While I'm obviously not going to mention anything specific about the CONTENTS of PotF's endings, I will be talking a little about my approach to designing endings, using references that COULD be taken as indirect spoilers. If you wish to go into PotF completely blind, this is not the blog for you. Turn back now.
.....
.....
.....
.....
.....You still here? Okay, then.
First of all, I'd like to make a very clear distinction on what PotF actually is and, more importantly, what it is NOT. Prayer of the Faithless is not a story ABOUT the end of the world; it is a character-driven story that INVOLVES the end of the world. If the game really was ABOUT the end of the world, then I likely would have been done in a single month. Because the focus is on the people in the world rather than the world itself, that opens up more possible directions to take the story.
But, no matter how many options there are, the story has to end somehow. And that is where my struggles currently lie.
When designing the endings for PotF, I fell back on a few rules I try to adhere to for character-driven game stories:
1: Every ending is canon
You may be familiar with the concepts of the "bad," "normal," and "true" endings in a game. The idea that not completing certain objectives could lead to an unsatisfying ending or that fulfilling certain objectives would lead to the complete, canon ending. I totally understand the intent behind designing endings this way, and I don't begrudge their inclusion.
However, they do not exist in Prayer of the Faithless. There is no one "true" ending, nor is there an ending that punishes players if they missed a vital component earlier in the game. However the characters decide to complete their objectives, each ending should be just as conclusive and fulfilling as each other.
2: Ending titles
Anyone ever play Silent Hill 2? I could probably devote an entire blog post discussing why I adore the way it handles endings. For the purposes of this blog, though, I just want to bring up the names of each main ending: Leave, Maria, and In Water. For those who haven't played Silent Hill 2 (and if you have, pretend you haven't for a second), can you at least attempt an explanation as to what each ending could possibly mean? I doubt you would be able to do so. But what if I renamed the three endings to "Guilt," "Acceptance," and "Selfish?" Do you think you have a better grasp of what each ending represents now?
On the surface, it may look like a simple name change. However, I like to think that the names are vague to allow for the inclusion of multiple meanings/spins on the central theme. PotF's endings will function the same way. Each ending should encompass the central theme of what it's going for without being so specific that it runs the risk of diluting each individual experience and interpretation of the game. Plus, there's the benefit of being able to mention the endings without spoiling anyone still going through the game!
3: Scrap the End-O-Tron 3000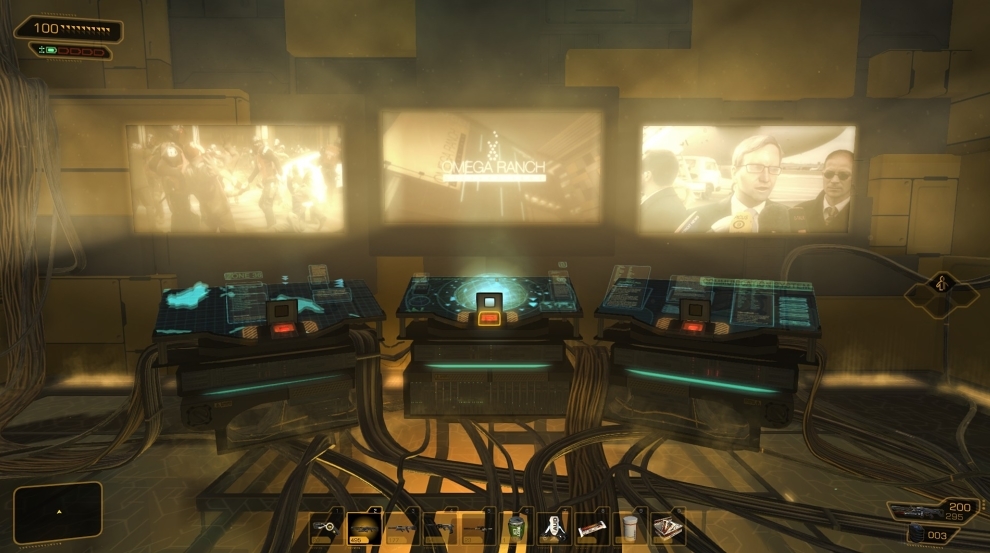 One of the most infuriating ways I've seen games determine endings is, right before the end credits, presenting players with a choice of what kind of ending they want. Players pick an option, see the ending, and that's it. Done.
I can
kinda
see that working in, say, a game without a predefined main character like Elder Scrolls, since a blank slate character with no predefined personality would benefit from having options to let players roleplay as to what they would want. However, more often than not it looks to me like a time/budget constraint. If that's the case, then fair enough, but as a deliberate design choice, it just screams "cop-out" to me. So this method of determining endings will not be present in PotF.
------------------
That's about all I can really talk about without delving into the contents of the PotF's endings themselves, so I'm going to end the blog here. What I want to really get across here is that writing these endings involve a LOT of references, cross-checking, and questioning as many "what if they..." scenarios as I can to make sure that each ending gets the time and respect it deserves. This is extremely exhausting for both my time and sanity, and at some point I'll have to step back and say "that's enough." Otherwise, this game will never be completed.
If players don't want to try for the other endings, then I want to send them off on a high note. For a game involving the end of the world, that's... a real challenge, to say the least.