ICE PUZZLES
Did you ever love those sliding ice puzzles in Pokemon?
Ice Puzzles
Version: 1.0
Type: Ice-Sliding Puzzle
Introduction
Remember in Pokemon games? In those ice caves you would run into those ice puzzles where you slid across the ice. You had to find your way out by following a certain path. To fully understand watch this video.
Youtube
Skip to 3:28 to see what I'm talking about.
Features
Screenshots
Sliding on Ice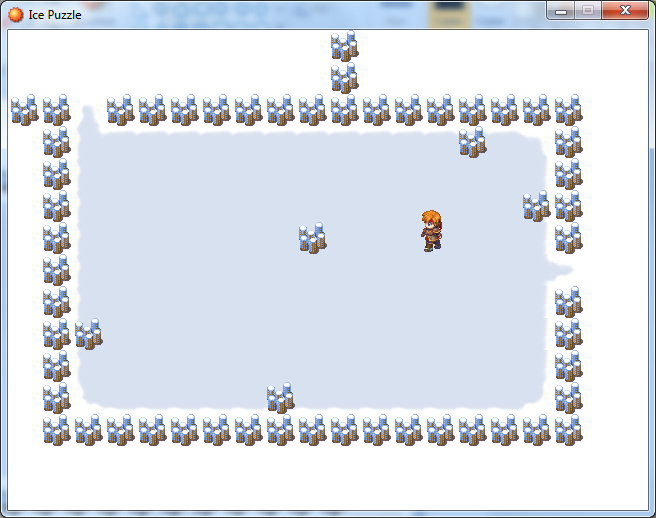 Demo
MediaFire
Instructions
Requires 1 variable.
1 parallel process on the map.
Okay so first. We want to open up our Tilesets in our database. Choose your ice tile, and set the terrain to 2.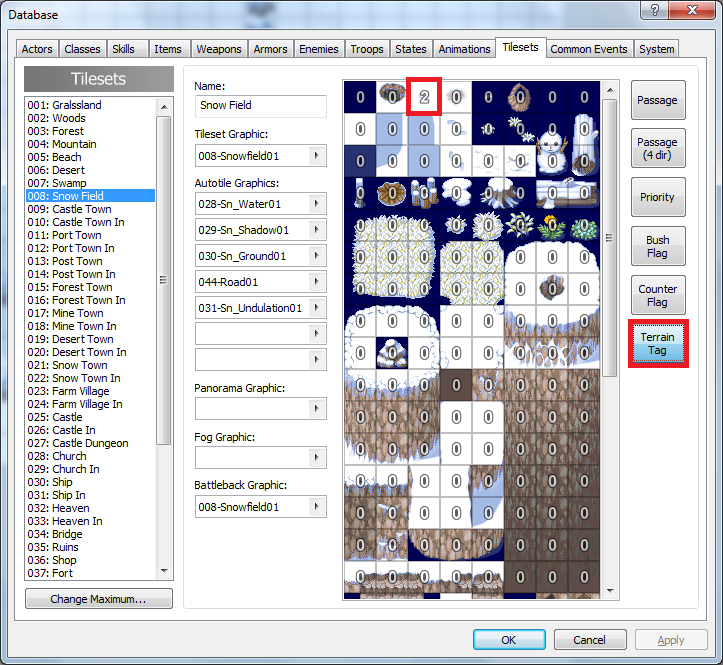 Now we want to create a simple ice puzzle. Like this one here. Feel free to copy.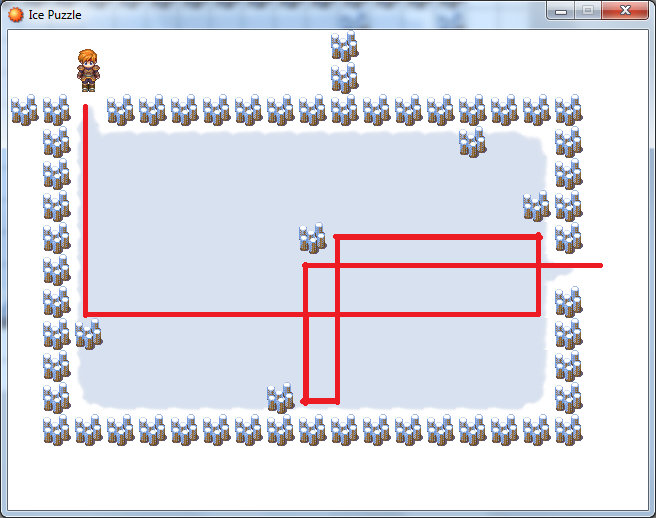 The darkened snow path is what I'm using as the ice.
Okay we're all set, we just now have to setup the event. First we want to set our variable to the player's terrain.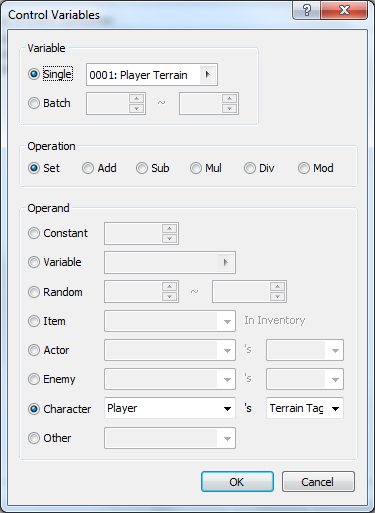 Then we want to make a conditional branch checking to see if that variable is 2.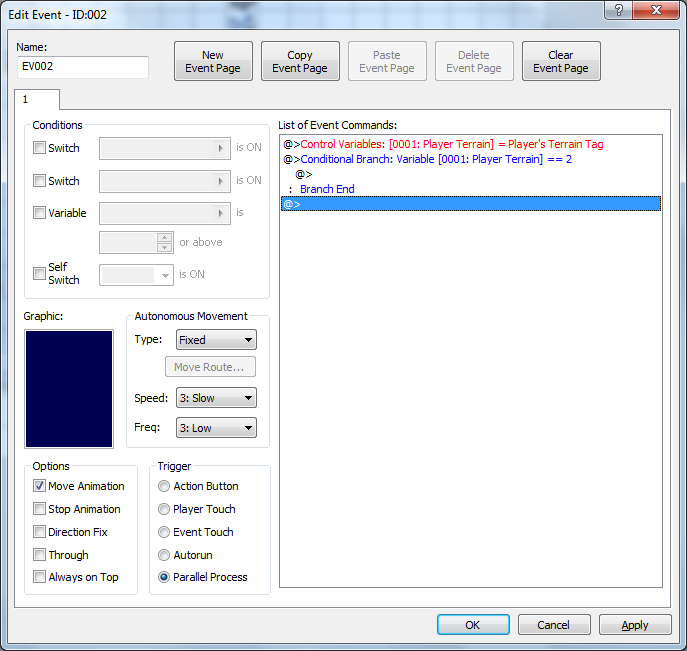 Now we add a branch to check to see if the player is facing up, down, left, or right.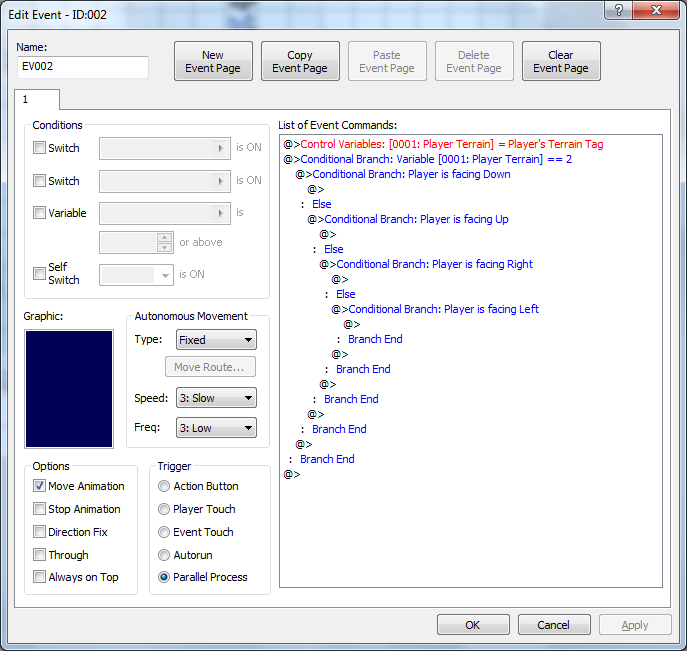 Now we in each branch we want to make the player move in that direction. So in up make him move up, in left make him move left, etc. Make sure to check the Ignore if Can't move option. Our event should look like this. You also need to add a Wait 1 Frames at the bottom of the event to make it work properly.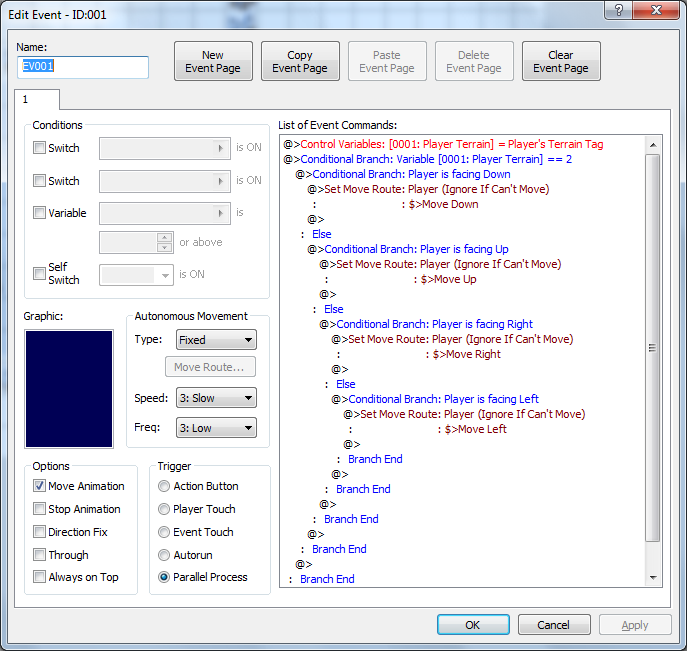 Run the game and get through the puzzle. Of course you can make more advanced ice puzzles. Just be sure the maps that have ice puzzles on it have that same event we just setup. And make sure its a parallel process.
Credits and Thanks
game_guy ~ For making it aka GameGuysProjects
Pokemon ~ For inspiring me to make it

Author's Notes
Enjoy!