Add Review
Subscribe
Nominate
Submit Media
RSS
September 6th, 2020:
Version 2.091
-changed positions of Dragons in final dungeon to spread them out and no longer required to manually skip the Dragons to continue on
-minor mapping and animation changes, and audio adjustments


Legends Of Illarion 2 is the long awaited prequel to the 2009 RM2K3 game Legends Of Illarion. The prequel takes place in ancient Illarion at the dawn of time, many centuries before the events of the first game. I consider this game mostly to be an old school JRPG.

You don't need to play LOI before playing LOI2. You can play either game before the other and there won't be too much spoilers involved. The first LOI contains a larger more diverse world with more interrelated story elements and characters, while LOI2 is a little easier, smaller, and more straight forward than the first game. I actually recommend you play this game first.


"We are but mortals who cannot fathom the true nature of the gods. Whether they are kind and benevolent, or vengeful and angry, I cannot say. The only thing that is certain, is that their power is real, and we must always be wary..."


The world of Illarion is at its infancy, having been created by the gods for only mere centuries. An Entity appears, born from the evil growing in the very hearts of mortals, bringing destruction and chaos to the realms. The gods await worthy heroes to appear and defeat the Entity. However, as time passes by, none step forth to save Illarion.

In desperation, one goddess intervenes in mortal affairs, using deception to cause a group of mortals to begin a journey to defeat the Entity. But do they truly fight to save Illarion, or do they fight to fulfill their own selfish motives? As they squabble amongst themselves and get ever closer to the promised end of their journey, the gods play their cruel hand and begin to reveal their true intentions...


modified battle/menu systems based on 3rd party scripts
numerous voice clips for character skills!
animated busts and battle sprites holding equipped weapons!
touch encounter battle system
skill points system and many custom battle skills
characters with multiple skill sets depending on weapons equipped
many interesting puzzles (all of which are skippable)
simple gathering/crafting system (blacksmithing, potion making, etc)
streamlined damage numbers in battle (no need for reading text!)
approximately 15 hours of gameplay
Legends Of Illarion 2 features an ensemble cast:
http://rpgmaker.net/games/5527/characters1/
Created by Dyluck
Created using RPG Maker VX Ace by Enterbrain


Graphics (Including but not limited to):
-Enterbrain (Various)
-Square Enix (Monster Battlers/Animations)
-Mack and Blue (Tilesets)
-Looseleaf Generator (Characters)
-Celianna (Tilesets)
-Mr Bubble (Animations)
-Toasty (Animations)
-Rinmaru (Faces)
-Princeofredroses (Faces)
-Claudie (Custom Art)
-FPesantez (Backdrop)
-Joke (Custom Art)
-Various other resources from the internet


Audio (Including but not limited to):
-Enterbrain
-Square Enix
-Game Arts
-Mistwalker
-tri-Crescendo
-Media.Vision
-Neverland
-Capcom
-Nintendo
-Konami
-Bandai Namco Games
-Pony Canyon Inc.
-Team Entertainment Inc.
-Sony Computer Entertainment
-Sega
-Atlus
-The Game Designers Studio
-Mobile & Game Studio, Inc
-CyberConnect2
-SunSoft, Inc.
-Monolith Soft
-Shirugumi Inc.
-Overworks
-Intelligent Systems
-Level-5
-Vanillaware
-Headlock
-Nippon Ichi Software
-NIS America
-SIE Japan Studio
-tri-Ace
-Tose
-Nihon Falcom
-Serenade
-Illarion
-Various other resources from the internet


Scripts (Including but not limited to):
-Yanfly Engine Ace and associated scripts
-Mithran Text Cache
-LoneWolf Custom Font Junk Symbol Fix
-Euphoria Itemoff
-Soulpour777 Actor Specific Equipment
-Mr Bubble Crafting System
-Neon Black Passive Skills
-Karin's Soulkeeper Map as Battle Background
-Syvkal Menu Bars
-Modern Algebra ATS
-Various Moghunter scripts
-Various Himeworks scripts
-Zeus81 Fullscreen++


Legends Of Illarion and Legends Of Illarion 2 are non-profit / non-commercial games created for personal use only. I do not own any of the resources (including graphics and audio) used in these games or their trailers unless otherwise specified. All rights and resources belong to their respective owners and no copyright infringement is intended.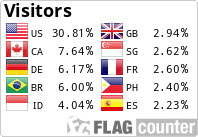 Latest Blog