ANORAX'S PROFILE
Anorax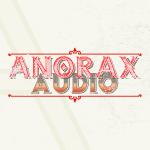 0
Search
Filter
author=Happy


author=Anorax
Alrighty then, I guess now's a good time to compose a cutesy non-battle theme then?
Get it, because I made a battle theme for the first chapter? No? Ok



I didn't think your theme for the first chapter was a battle theme... so yeah. :P

Ah. Well, the more you know
¯\_(ツ)_/¯
Alrighty then, I guess now's a good time to compose a cutesy non-battle theme then?
Get it, because I made a battle theme for the first chapter? No? Ok
I don't know if I'll actually be able to submit something this round, as I haven't had time to actually write anything. I could ORC it, but in many cases a rushed track ≠ a good track.
author=Ylmir


author=Anorax
I still have a hard time with understanding what counts as "good" mixing

Actually, I think everyone does, mainly because there isn't a single way to mix a track. This is also maybe why I've been a bit severe when giving feedback on it. I would have mixed it completely differently, by playing a bit more with the volumes and compression, but I have to agree you really nailed the reverbs, and each element is distinctly heard. So, sorry if my previous feedback was a bit harsh, I was maybe a bit too focused on how I'd have mixed it.

Well, the first one wasn't really mixed, per se, and Happy was commenting based on the resubmission. So unless you listened to the revision and upheld you previous feedback... :-)
In fact, it was your comment that made me go back and actually mix my track, so there's always that.
EDIT: I'm bad at not giving feedback on others' tracks. I should really get on that, shouldn't I?
author=Happy
@Anorax:

Call of Chromed Commandos 2nd Mix: Oh man, this mix quality is superb. Does your reverb come from the instrument plugins themselves, or do you have a separate reverb plugin as a mixer track? The reverb qualities are really top notch.
Really? Well, thanks! I usually have a really difficult time with applying reverb to drums correctly.
And as for whether or not the reverb was added by me or not... I don't remember? I'm currently on vacation and I made Chromed Commandos on my desktop (while I'm posting from my laptop), so I can't open it up and double check. I do know that the snare has some natural room reverb from the drum library (more stuff from Impact Soundworks - I find myself using a lot of their stuff lately), but I doubt its all natural room noise.
author=Happy
This theme fits the challenge right on.

A: Woo!

I can easily imagine some badass troops fighting to this tune. I love the alert sound starting the song off and the guitar melody riffs are really nice. Very much metal chords so. There's many nice details, but most of all I envy the mix quality. This definitely gets a favorite from me.
Well, I'm glad someone likes the mixing! My biggest problem was actually mixing it (you know, besides getting the realistic guitar sequencing down. Surprise! ALL the guitars are fake!); you can listen to the original submission and compare the two. I still have a hard time with understanding what counts as "good" mixing, so I kind of ran at the mixing going "f*** it". I'm surprised it worked out as well as it did, I was tempted to keep mixing before I submitted the second mix—who knows what horrors would have arisen if I had!
I'm still a bit miffed that the EQ I added to the snare cut off more of the rim shots than I'd like... Couldn't route the rim shot away from the regular snare and to a separate Kontakt output though, so you win some, you lose some.
I honestly haven't really listened to anyone's submissions, from either chapter, mostly because I'm pretty tied up between IRL stuff and other projects for other online communities. I know, I suck.
I think we wait and see what Happy has to say. *shrug*
Attempted some better mixing, modified the wobble's timbre (though who knows if for the better), and fixed some tag loops, because sample data in a WAV file != sample data in an OGG file. So, yeah.

EDIT: Deleting OGG version of the first submission, because its loop data may not be correct.
@Ylmir yeah, the wobble is really lackluster. It's not exactly my area of expertise, so I basically picked a random preset with a certain feel and ran with it.

As for the actual mixing, that's still something I have so much difficulty with and need to spend plenty of time working on.