XELION'S PROFILE
Xelion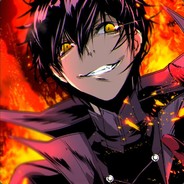 56

I discovered RPG Maker by unofficial Spanish and English translations of the 95 and 2000 editions. With a friend, we made many games for fun which were released in Spanish communities. These were Asesino, Pokémon Dark, Saint Seiya, Rival Schools and Blaze of Dragoons.
Around 20 years later, I'm still lurking around the RPG Making communities, have tried every RPG Maker released and decided to finish a new project in RMMZ.
Recent Achievements
This user has no achievements.