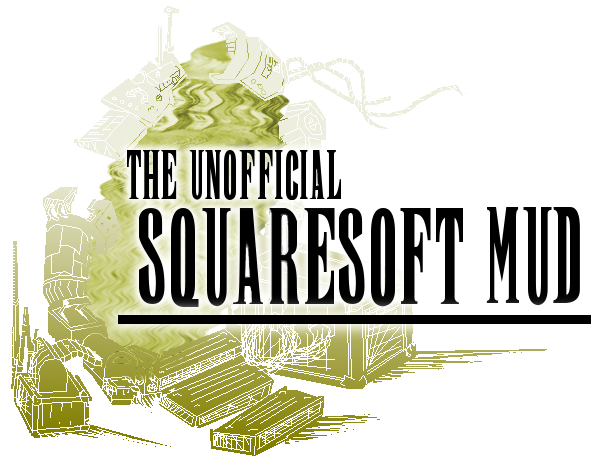 Add Review
Subscribe
Nominate
Submit Media
RSS
The Unofficial Squaresoft MUD is a free text-based online RPG based on the worlds and combat systems of your favorite Squaresoft games. UOSSMUD includes class trees from Final Fantasy Tactics and Final Fantasy 5, and advanced classes from multiple other Squaresoft games. Our team has spent years re-creating the worlds of Chrono Trigger, Secret of Mana, and Final Fantasies 5, 6, and 7 as accurately as possible with plain text.

Experience events mirroring those of the original SNES and PSX games, as your own character is drawn into larger conflicts and fights alongside familiar faces. Draw the legendary Sword of Mana and receive its faded power, travel through time to prevent Lavos from destroying the future, and discover why, years after Kefka's defeat, espers have started reappearing and the remnants of the Empire have banded together to hunt them down.

If a large, highly customized MUD, now over 10 years old and still being expanded by an active development team, with gameplay, events and worlds based on some of the most popular console RPGs seems interesting to you, feel free to log on and check it out. Visit the "Connecting" section for information about logging on.
Latest Blog