PERANG_CEMEN'S PROFILE
Perang_Cemen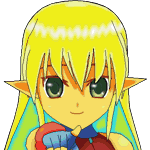 72
I'm just lonely game Developer.
Search
Hello everyone from the RPG Maker Net Community!


I'm Perang Cemen but you all can call me just PC or whatever (Just for the record, my real name is Alex). I'm not very good with introductions, but I'll give it a try...

Anyway, I'm Nesian, from Earth, and my experience with RPG Maker started 2 years ago. RPG Maker is not that much known here in my realm, but I discovered it from a friend that, like me, loves Rpg Games. I've had some experiences with other Makers too, but Rpg Maker VX Ace captivated me.

So, for everyone from this community, a big hello from me! I hope we can get along well and have a lot of good discussion here.

Sorry for my foreigner english...

Perang Cemen.