SMILE GAME BUILDER
Description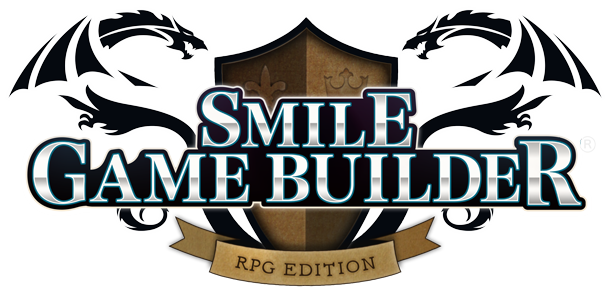 Smile Game Builder allows you to create 3D and 2D games with ease.
A new engine on the market, this 3D/2D game engine allows for quick and easy map creation, pre-set or in-depth eventing and easy customisation of base details such as party composition, skill learning and the like.
It isn't quite as in-depth as other engines, but it is easy to use and allows for a fully 3D environment with different camera views (first person vs 3/4).
Mapping is done via a point and click interface and includes buttons to raise/lower tiles that have been selected.
Eventing can be in-depth or shallow depending on whether you use presets, and there are some neat options that exist.
Databasing is a bit shallower than other engines of the kind, with limited creation choices.
There is no scripting ability.
System environment
– OS?Microsoft® Windows7/8/10 (32/64bit versions)
* Performance is not guaranteed under a virtual or emulated environment.
Required system environment
– CPU: Intel Core 2 Duo processor or AMD Athlon™ 64
– Memory: 2GB or higher
– Graphics: Intel HD graphics 4400 or more, Radeon HD graphics 5430 or more, OpenGL 3.0 or more
Recommended system environment
– CPU: Intel Core or AMD Athlon™ II (K10)
– Memory: 4GB or higher
– Graphics: NVIDIA® GeForce® 400 series, AMD Radeon™ HD 5000 series
– Display: 1366 x 768
– Hard disk space: 700MB or more
Engine Details
Random Games