MALADROITHIM'S PROFILE
Search
Hey everyone! Long time. I've finished a 3-song EP available for free on Soundcloud. Check it out below. Hope you enjoy!

https://soundcloud.com/brandon-l-abley/sets/robot-ep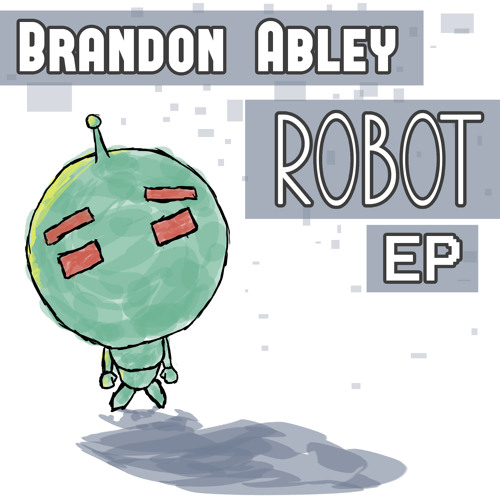 It's been a long time! I wonder if anyone remembers me here.
I have completed the soundtrack to Wilfred the Hero. I have been working on it for over three years.
You can listen to and download the entire album for free on Soundcloud:
Link via Soundcloud
Tracklist:
1. Arrival
2. Cliffs
3. A Dark Place
4. Three Heroes
5. The Monster Metropolis
6. The Great Wall
7. Tunnel Through the Rock
8. The Witch's Curse
9. Magic Trick
10. Starry Night
11. Gentle Breeze
12. Altar in the Snow
13. Icicles
14. Desperate Struggle
15. Spiegel
16. A Heavy Heart
Happy listening! Let me know what you think!
Click here to play the Wilfred the Hero Demo!
Long time no see everyone!
Although the first chapter for Wilfred the Hero is only a few months away, I thought I would put out a demo to get a little bit more feedback on the combat system and game feel. I am also interested in performance. Because the webplayer is hardware accelerated, it should run more or less about the same as it will as a standalone executable. I recommend running your browser in fullscreen.
Controls:
WASD or Arrow Keys: Move
Z: Confirm
X: Cancel
C: Menu
Q/E: Next and Previous shortcut
A few notes:
This demo contains no story.
The Gameplay Demo drops you into a small map. You can keep track of your progress on the minimap; it is a pretty brief demo.
The Boss demo drops you into a small map with the game's first boss.
This demo is still a little rough, but I think it's good enough to share to get more input. I am very excited to share it after all of these years! Please let me know what you think!
Also, let me know how it runs. My main motivations are to get input on the gameplay systems from you guys, and to see how it runs on other computers. It is a pretty big file so please be patient.
Wilfred the Hero is a noncommercial project. It is made by myself, Brandon Abley, and Teo Mathlein.
Man, it feels pretty great to post something on RMN again.
Long time no see.
I've completed my first film soundtrack. It is for the independent horror film Waiting to Die. The whole soundtrack is 47 minutes long and contains 19 tracks.
You can listen to it at Last.fm here:
http://www.last.fm/music/Brandon+Abley/Waiting+to+Die
Or, download a free zip here:
http://www.brandonabley.com/files/Waiting%20to%20Die%20FINAL%20Mp3s%20FEB%202011.zip
Depending on the track, it is either moody and dark or banging and scary - you know how horror movies are. But I think this is extremely unusual as far as horror movie music goes! I hope you like it!
Cover art by Teo Mathlein.
PS: I guess this means I am not working on any projects. Is anybody looking for someone? =)
I am afraid that if I eat too much for dinner on a regular basis that I will get fat. And if I am fat nobody will love me :(
So my girlfriend is talking to this other guy a lot. She texts and emails him all the time. She is a massage therapist, and he comes in for massages all the time. He has also invited her out to Yoga practice in the morning and has sent her pictures of himself (while playing guitar of course). The Yoga and guitar are a smooth move with which I cannot compete (I play an electronic keyboard and I write video game music).

So basically my girlfriend is having an emotional affair with this douchebag.

Have any of you been in a similar situation? Is there any conflict resolution, or should I move on? I feel like there will never be trust between us again.
There's a general search tool, but there is no search tool on the games page. It is a little unfriendly.

I love you guys!
This site is wonderful and the code is great! But I have another usability suggestion.

Usually with an internet form, when you are at the end, you press tab to go to "submit", and then enter to do so. This is not the case with RMN.

With RMN, pressing tab in the quick edit screen goes to "first post". My natural tendency to hit tab and then enter when I finish a long post . . . results in my post disappearing. I don't know how many people this effects.

I recommend that you reassign where the tab stop is. If I press tab about four times or so, it eventually gets to "submit", so I'm guessing that the tab index is just out of order.