SKARAFLAME'S PROFILE
skaraflame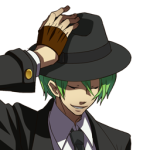 298
Good evening all. I don't know what to put here...
Search
Filter
author=bigtime
But it clearly says Wanted Outlaw Spotted! Huzzah!
Of all the text to point out on a Jomarcenter game.
author=Sana
That's not a system..just battles, Jomar. :x
author=Sana
Shouldn't the status of it be put on hiatus then, rather than cancelled? Lol, glad to see your mapping's improved~ (The powers of a years worth of practice~ ;3)
Practice and merciless trolling from three entire RM communites.
That's really nice! You should use these skills to start the old game over.
Doesn't look too bad. Try some light effects to give it a dark look.
It hurts my eyes. But yeah, good to see this project is still going. It's great that there's a game that makes me and all the bad developers look like Sailerus :3
Why thank you. I might update this picture since I've changed the maps.
author=Chaos17


author=skaraflame
Mode7 or just a tileset that looks it?

RIP-tileset.
Me gusta.
Shame it doesn't fit to RTP style...
Mode7 or just a tileset that looks it?