SKARAFLAME'S PROFILE
skaraflame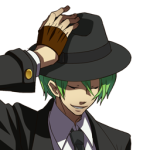 298
Good evening all. I don't know what to put here...
Search
Filter
Lol I'm not whining. I just prefer 100% custom resources is all, but I have yet to come across anyone who's decent enough to do graphics for free.
*Bump*

It was quicker to find graphics myself than wait for you lot realise that I need help.
I don't dare to even ask for someone to make the music.
author=Link_2112
What exactly is it about making a free amateur game that is urgent?
I said urgent for lack of a better word.
It's just because I'm a terrible digital artist when it comes to making things from scratch, and I need someone to draw original monsters in the VXAce RTP art style.
I also need someone to compose the music, I'm finding myself using music from other games.
author=King of Games
You've given no viable incentive for people to help you. Just "help me please, this is urgent!" And on top of that you call the very small amount of people who could hypothetically be inclined to help you "useless"? And then you still wonder why nobody's around to care about your game and save you? It's simple to see from these posts that you don't know what you're doing (in terms of recruiting and probably game-making as well).
Haha yeah I kinda don't.
But yeah, sorry if I came across as a twat, I just need artists pretty urgently.
author=ChuJooRi
Making graphics is a lot of work, just like anything else, so I'm sure anyone who can do it will want to be sure that the work they do is on a project that means something to them, and that it's a project that will be completed. Certainly since you probably won't be paying them.

That's how I feel at least. There have been a few occasions where I helped a developer and the game ended up on hiatus and the developer disappeared. I'm not saying that this will happen to your project, but you have to start by marketing your project and show that you are serious about developing it. Then maybe more people will show an interest in helping out.
Ah I see. Fair enough I guess.
I don't believe for one second that everyone who has seen this thread can't do any of this. Are the members here REALLY that useless?
author=Link_2112


author=skaraflame
Well, even after bumping, there were no replies. I figured if the title targeted specific people then I'd have more luck.

You can edit the title of a thread you created
Cool. I'll carry on with this thread until I have an artist, then use the other one.
Well, even after bumping, there were no replies. I figured if the title targeted specific people then I'd have more luck.