SKARAFLAME'S PROFILE
skaraflame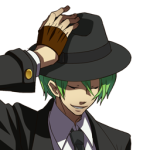 298
Good evening all. I don't know what to put here...
Search
Filter
author=bigtime
Kinda looks like 2 faces having a staring contest. :)
Well, even after bumping, there were no replies. I figured if the title targeted specific people then I'd have more luck.
He should make games in his own language.
Also, he is being a dick. For the past god knows how long he's been completely ignoring actual help, which is why we're so intolerant of him.
My god, it make my game look like Future Helper.
I am viciously excited for this.
That's it really... I'm in urgent need of artists.
There are two XP games I'm planning on finishing. When I can retrieve data from my old laptop o.o
XP was amazing, it made Vacant Sky possible, but I've grown to love VX's chibi style.
I hated VX at first, I was like "So world maps and that's it?" but no, just really small tilesets...
But yeah, I'm gonna have two maps for this town because I hate a town being just one map and that's it.
author=Marcus


author=skaraflame
Pretty good Marcus. See, maps are fine at the size they need to be, but when there's fuck all to a map like 100% of Jomar's maps, there's just no need.

You actually made me laugh out loud. You are so bitterly resentful of this game.

That picture I left the link to is the actual map picture from the game, that's why it's shit quality. When you get it in the game you can zoom and scroll in a rudimentary way.

Without a map I found people either saw it as a challenge and got really involved or said screw it and stopped playing. So better to lead a few by the hand and keep more people playing I spose.
Fair enough. I'm deciding whether to make Cloud Town in my game on massive map or split it into two (the main town and the rural area that has a dungeon in it).