SKARAFLAME'S PROFILE
skaraflame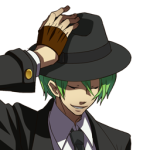 298
Good evening all. I don't know what to put here...
Search
Filter
Stop referring to yourself in third person you freak.
author=nhubi
Ok, no problem.

I've only played about 30-40 minutes so far, and I am going to continue playing but a couple of notes to be going on with.

At the beginning you are given a choice as to which class you want your main character to be, that's cool. Except there is no explanation as to what those classes are.
Spell-caster (is that a white or black mage, is it elemental, or a all-rounder)
Hunter (are we talking Ranger, therefore Soldier/Healer or Bard Songmaster/Fighter, or an Archer)
Aura Knight (Paladin Soldier/Light, or Grunt straight out Tank)
and sorry I can't remember the 4th.

I chose Hunter, but obviously I was meant to choose Spell-caster because in the description of Dread it says spell-caster. Would the spell-caster have had healing spells because neither of my characters do at the moment and I'm getting poisoned in every battle.

The to-do list states buy a sword and shield, well no-one in the town sells a shield and the bow (as I chose Hunter) gives me a better attack.

There doesn't appear to be any use for the TP, as there are no special skills associated with it, nor an option to learn any. I'm currently at Level 4, happy to assume that I pick up those skills later for both characters. However in your update it states 'After each battle, use TP to up your stats!' I can't see an option for that, and I think that would be cool.

Anyway taking a break to get some work done, I'll have another go at this later.



Yeah I'm planning on expanding the classes so they make sense.
Also, at the very beginning of the game there aren't really any skills but as you level up you start being able to use them. It's just so you're not instantly thrown into intricate strategic battles.
I do better things in my time. I just happen to be bored.
It doesn't have RTP included. I just have a shitload of custom music.
Apparently it has a storyline, an emotional ending and online features. I don't believe it.
Cheers brah. And thanks for bug reporting :D
Head and hair are out of proportion, but it's still absolutely fantastic.
Cheers :D
I'm so glad I'm finally making a good game. Look out for my blog about it.
Cheers :D
I think different weather effects really bring out the feeling of the map.
Haha, never even heard of that game.