SKARAFLAME'S PROFILE
skaraflame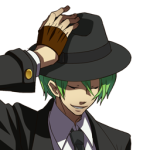 298
Good evening all. I don't know what to put here...
Search
Filter
"I died when were looking for you a year ago"
Yeah, so she thought "Hmm... I've been dead a year, right then, I'll write this letter now and then make sure he gets it in 5 years".

Jomar, are you alright?
If we knew the whole plot we'd be dead. I had to stop playing to wet myself laughing.
Text is cut off in most places, "Jenifer" keeps disappearing without an explanation, you use ellipsis to either end a sentence or for no reason whatsoever half way through a sentence, and because of the horrible grammar (that has apparently gone through checks somehow) I have no idea what's going on.
author=Marrend


author=skaraflame
Ok, project done. How do I actually submit?

At the top of the page, there's a link with the words "Manage". Click that. It should lead to to a page where you can choose the download you want to submit.
"No entries added"
Ok, project done. How do I actually submit?