SKARAFLAME'S PROFILE
skaraflame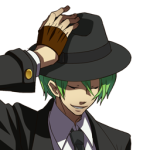 298
Good evening all. I don't know what to put here...
Search
Filter
Too RTP, roof on the side? Wtf, too big, too empty.
If that's the entire map, it's pretty good. It just needs... Less stairs o.o
Too RTP, and the maps behind looks super empty.
Also, why screenshot the menu when it's default?
Seems too RTP. Nice battle system though.
This map is super boring...
From the legend that bought you Vacant Sky.
Yeah I fucked up a lot XD.
But thanks for persevering the whole way through, I'll fix the bugs and release it as a full game.
author=jomarcenter


author=Clyve
This is the game the worst I'VE never seen. It swims in it is correct. It' s likes you didn't has all the plant, it sketches it, or history and only started to create a game and to add what it wants that came to occupy. You must come really more serious on its game that make and for all another one with the torture not to play such garbage.

it even not finished yet... just wait until the production is finished...before you finalized your conclusion to the game.
This shit is still going? I think you should stop.
author=hkoz


author=skaraflame
Looking forward to the results. I came last place on another competition, so I'm hoping to at LEAST get second to last.

As long as I am in a contest, no one will have the last place so don't worry XD.
Haha fair enough